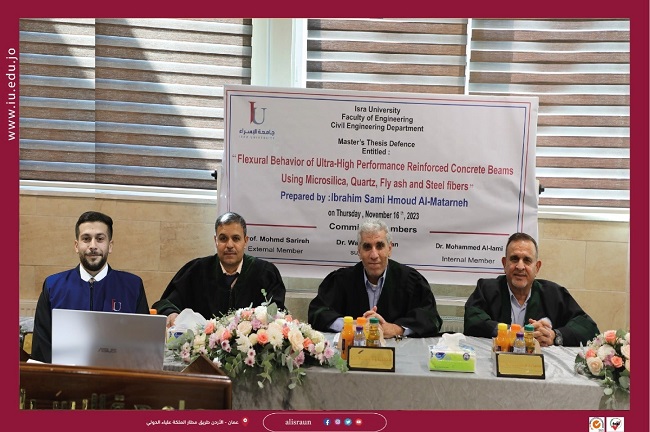 A master's thesis in the Faculty of Engineering in Construction Engineering, submitted by student Ibrahim Sami Hamoud Al-Matarneh, was discussed under the title:
"Flexural Behavior of Ultra – High Performance Reinforced Concrete Beams Using Micro Silica, Quartz Fly Ash and Steel Fibers ". 
The discussion committee consisted of Walid Hassan (Chairperson and Supervisor), Dr. Mohamed Alamy (Internal Examiner) and Prof. Mohammed Al-Sarayrah (External Examiner) from Tafila Technical University.
It is important to highlight that the discussion committee has successfully approved the thesis with minor amendments.