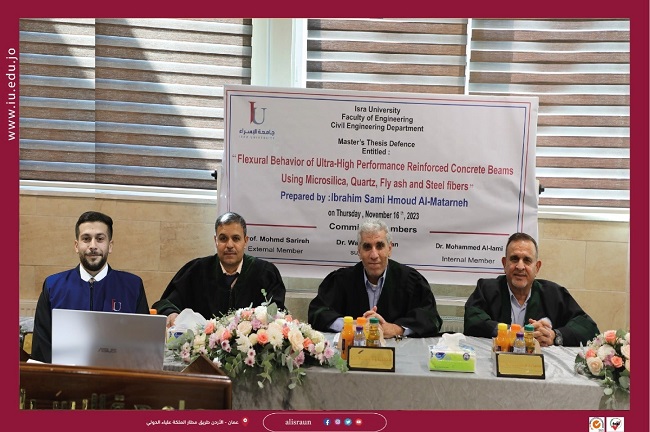 نوقشت رسالة ماجستير في كلية الهندسة في تخصص هندسة الإنشاءات مقدمة من الطالب إبراهيم سامي حمود المطارنة  بعنوان:
" Flexural Behavior of Ultra – High Performance Reinforced Concrete Beams Using Micro Silica, Quartz Fly Ash and Steel Fibers ".
وتكونت لجنة المناقشة من وليد حسن  (رئيساً ومشرفاً ) والدكتور محمد الامي  (مناقشاً داخلياً ) و الأستاذ الدكتور محمد الصرايرة (مناقشاً خارجياً ) من جامعة الطفيلة التقنية .
 علماً بأن لجنة المناقشة قد أجازت الرسالة بنجاح مع تعديلات طفيفة .