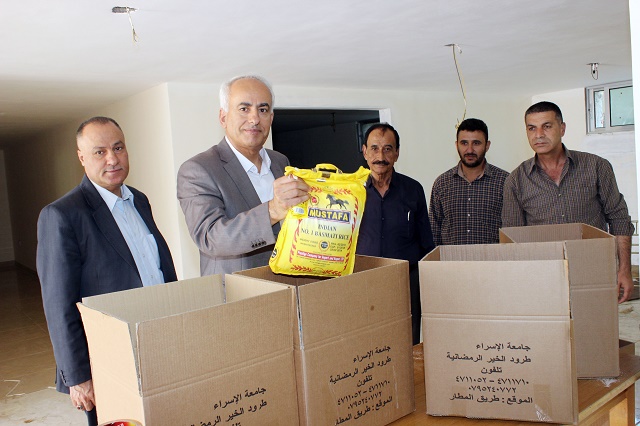 In the framework of the efforts of the university and benevolent aims to embody the principle of community solidarity and in keeping with the annual good habit of Isra University, food parcels to a number of poor, chaste and needy families were distributed by the university team, to help those families providing their necessary needs during a holy month of Ramadan.
Rector Prof. Dr. Bassam Malkawi stressed that these packages come in a series of charitable activities carried out by the university each year during the holy month of Ramadan as part of their national duty and sustainable societal responsibilities towards the needy and the poor and disadvantaged groups and presenting help for these categories which reflects and consolidates the  social, solidarity and humanitarian compassion roles towards our fellow-citizens during the holy month of Ramadan.
"Jordan has won by Hashemite leadership  doing the best to take care all people in the country.", the Rector said.