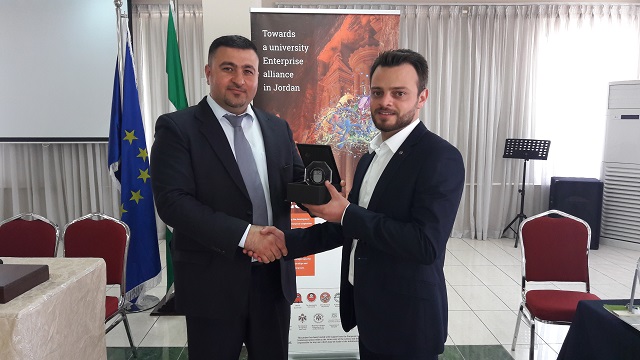 Isra University HAS won second place in the innovation fair organised by European Project (TEJ). Team leader, Director of the Office of technology transfer to the labor market (REO) at Isra University, Dr.Jamal Zraqou has been handed the competition shield by the chief coordinator of the European project, Prof. Walid Abu Salama,on Tuesday, on 31/05/2016.
This achievement was one of cooperative works between faculty of IT, faculty of engineering and (REO).
7 universities participated in the innovation fair, Petra University (winning the first place), the Hashemite University, Tafileh University, Mutah University, Zaytuna University,  and Irbid University. 
The project was about using of renewable energy in street lighting, electronic care for automated solar cells without human intervention. 
The of winners from the Faculty of Engineering were as follows:
1. Mohammed Hadi Alnoavlh
2. Mahmoud Hamad Haniorh
3. Yahya Mohammed al-Khalidi
4. Moataz Hesham Joulani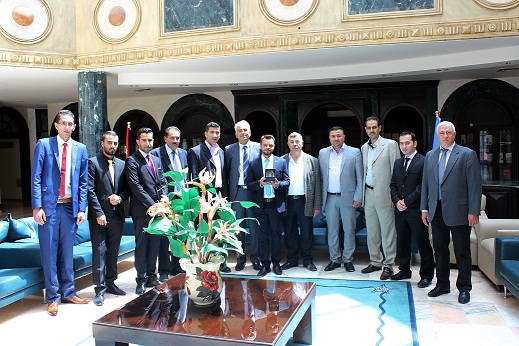 The Chairman of the Board HE Engineer Maher Ghalayini and HE Rector Prof. Bassam Malkawi have honored the participants, and they strongly confirmed on their keen to support scientific research and projects that bear the meaning of innovation.