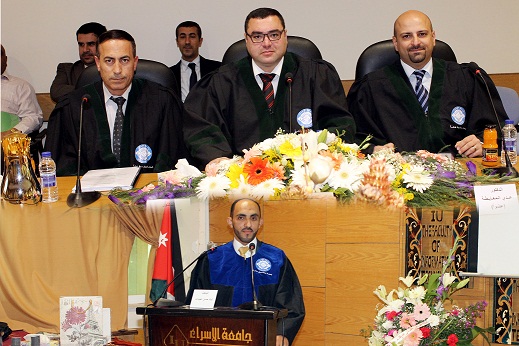 The first Master Thesis in Software Engineering in the Faculty of Information Technology  has been defensed, on 10/5/2016, by the researcher, Laith Hassan Obaidat, and it was entitled: "Formal Specification Method for GAIA Methodology".
The Board of Examiners comprised from three members :
1- Dr. Abdul-Salam Walid Arabiyat / president and supervisor 
2- Dr. Adi Halim Maaytah / faculty member  
3- Dr. Mohammed Abdul Salam Hjoj/ outer member from Al- Balqa' Applied University.
In the conclusion of the session, the Committee recommended to to award the researcher a master's degree in software engineering .