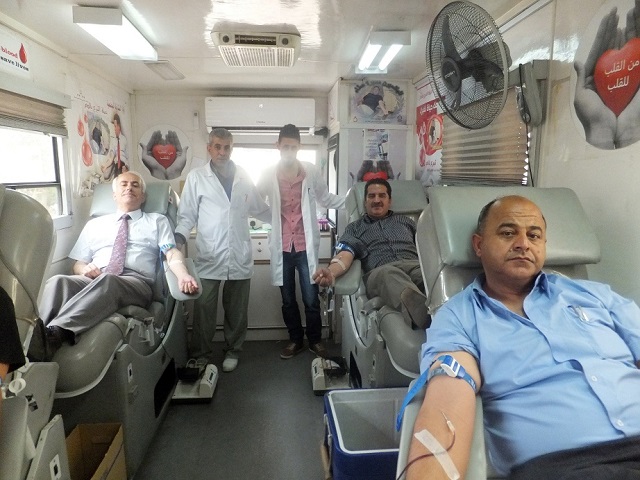 The Deanship of Student Affairs at Al-Isra University has organized a blood donation campaign, to mark the centenary of the Great Arab Revolt.
The Rector "Prof. Bassam Malkawi" and Dean of Student Affairs "Dr. Awad Akho Rshaidah were the first benefactors from the university family.
In addition a big number of staff members (academic and administrative) and students has participated in this campaign.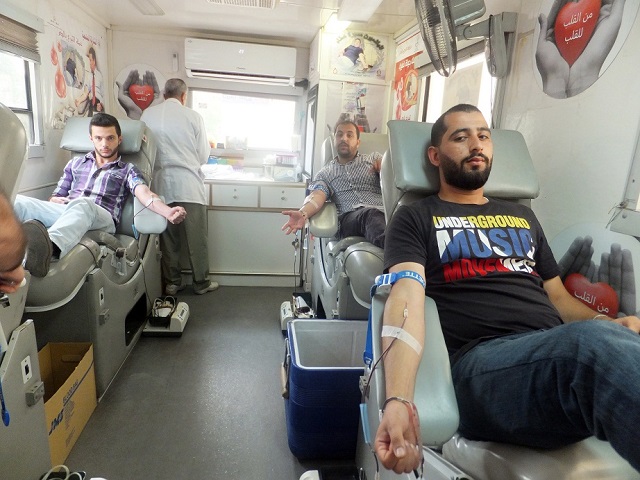 "The blood donation campaigns are the embodiment of the national spirit and a sincere expression of patriotism, and cohesion of his sons and a clear expression of interest and empathy with others" Rector said.
Dr. Awad Akho Rshaidah, who oversaw the campaign, has thanked all who donated blood from faculty members and students. And he also said "this campaign comes in the framework of strengthening the important and consolidate a culture of volunteerism among students and to emphasize the cohesion of the Jordanian weaving humanitarian and social initiatives".
It is important to mention that this humanitarian campaign comes in the context of communication with the local community and medical institutions, also to support the National Blood Bank, which is an ongoing need for blood donation campaigns.