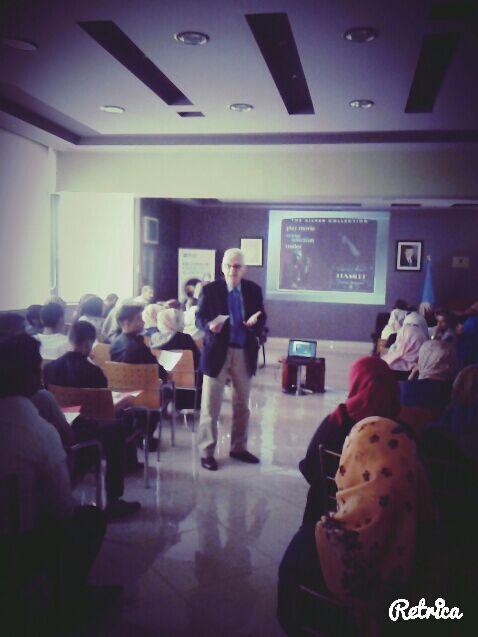 Celebrating the anniversary of the death of William Shakespeare, the British Council and the English Department, at  Isra University, showed the well- known tragedy, Hamlet, Prince of Denmark.
The British Council Country Manager, Mr. Steve McNulty supervised the showing of the play. The Dean of the faculty of Arts, members of the teaching staff and students of English and translation departments attended the show.
William Shakespeare, the greatest English dramatist and poet, died in 1616. He is known for writing tens of plays among which Hamlet, King Lear, Macbeth, and Othello are most notable tragedies.