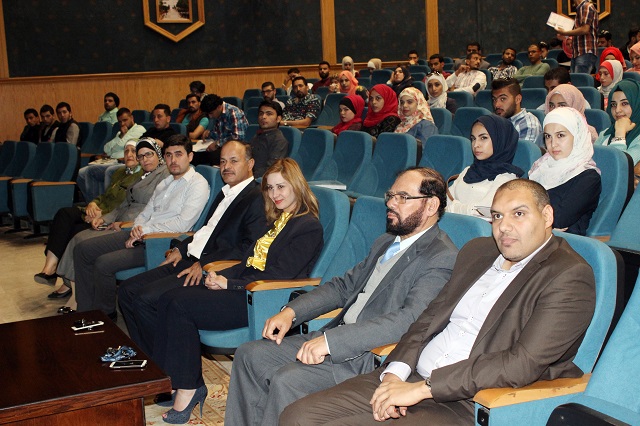 The Consultations and continuing education center with, cooperation with the Faculty of Administration and Finance / Department of Management Information Systems at the University, has held an introductory workshop for the training sessions held by the Consultations Center for the faculty students.
The workshop has included Welcoming the attendance throw Prof. Mahmoud Nour"Dean of the Faculty of Administrative and Financial Sciences", in which he noted that the training is a systematic process designed to equip students with the knowledge, skills and abilities in specific areas to improve performance at work or changing trends and patterns of behavior necessary to perform the current work or future as to help achievement the goals of the company or institution that work out, in addition he pointed out that the training requirement is necessary and important to develop and refine the skills of the trainee as reflected in the work positively, noting how these sessions contribute in raising the trainee efficiency, and allow him to meet with experienced and competent owners .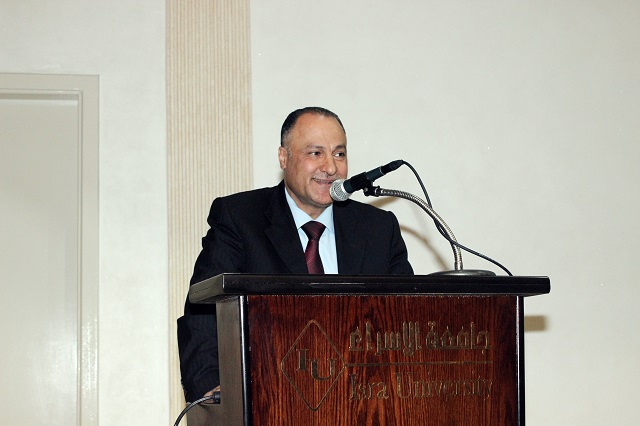 The activities of the workshop included a demonstration by a number of speakers about the different sessions held by the Consultations Center in multi-tracks which the trainees interest in.
The Director of the Gulf Innovation Company Mr. Samer Odeh spoke about the diplomas offered by the Gulf Center for Innovation.
An introductory film has been a photographer for the achievements and activities of the consultations center.
Finally, opened discussion has been run, in addition to national links lyrical and competitions for students, through which some students have been awarded free sessions by the consultations center.