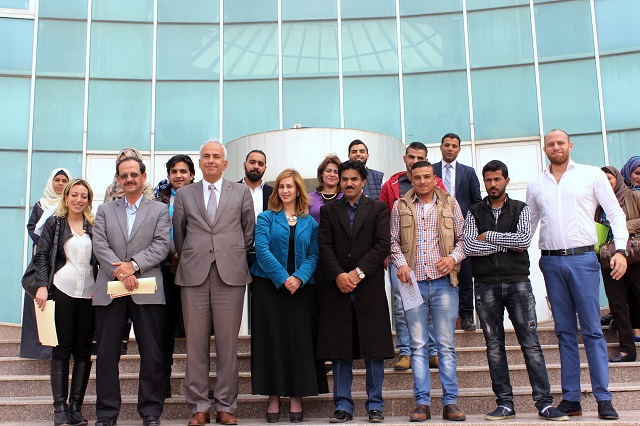 Under the patronage of the Rector Prof. Bassam Malkawi, the university celebrated the graduation of the pioneers of Isra who were participants in the training program "Entrepreneurs Session" Youth, who supervised by the "Al-Dustor" Journal and "initiate" program, Both of  Mr. Awni Al –Dawood as a legation of "Al-Dustor" journal and Mr. Hafez Nineveh the director of the "Initiative" project by have participated in this event.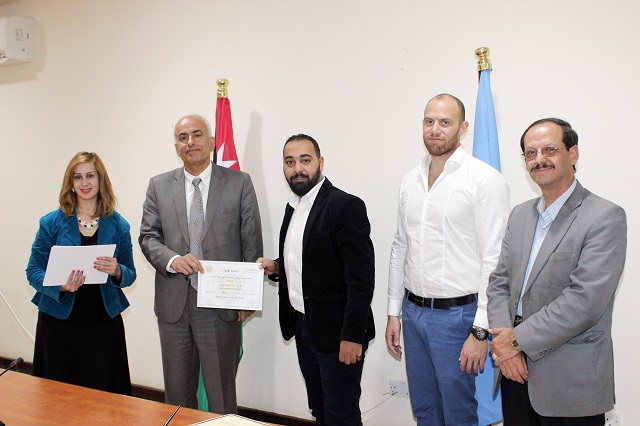 HE President Bassam Malkawi noted at the ceremony to the importance of participation and the cooperation between the companies to activate the role of students and hone their skills and equip them with the knowledge and interest. Dr. Ghaida Abu Rumman has said that this session comes as a part of a series of training courses which  the students of the university have been nominated to participate it in addition to the training programs outside the university .
At the end of the ceremony, Prof. Dr. Bassam Malkawi handed over certificates of appreciation to the students.