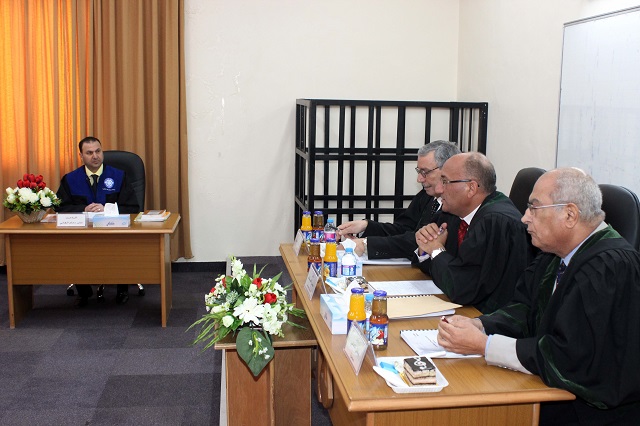 Master degree thesis in Law was defensed at Al-Isra University which has been submitted by the legal scholar student "Daham Mazen Alwan" and entitled:
"The Restore  of Financial Balance for an Administrative Contract in Iraqi Law", it was as a comparative study.
The members of the discussion committee  were: 
Pro. Hamdi Al-Qbailat as a supervisor and president, Prof. Adel Ali as a local member and Prof. Maher Al-Jubouria as an out member from Irbid National University.
At the conclusion of the discussion, the Committee decided to award the student Mazen Daham the Master degree in Law.