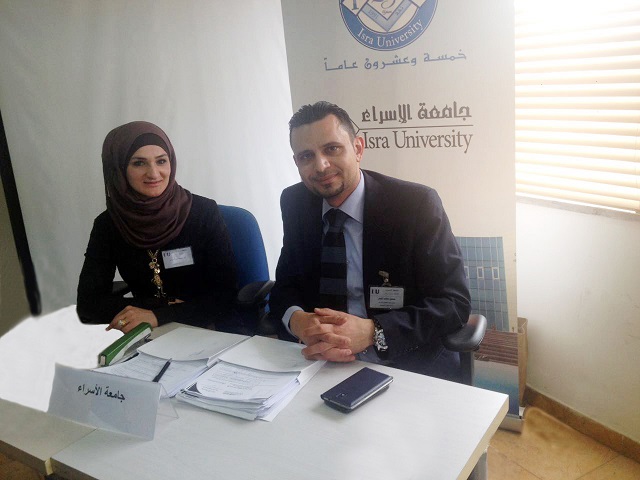 As A part of efforts of the university to connect with the alumni and inform them of employment opportunities commensurate with their qualifications and aspirations, Al-Isra University has participated in the activities of the permanent job fair at the first Amman Directorate of Employment/ AL-Abdali which has been organized by the Ministry of Labor for those job seekers in the education sector in multiple careers, and for both sexes.
Miss Aalaa Abdul Razzak and Mr. Mahmoud Al-Mekahal from the Human Resources Department at the university were the representatives of the university in the activities of this job fair where they had received the employment requests and biographies of the students and job seekers, in addition they conducted interviews with them.
It is worth mentioning the university always do its best to communicate and participate in job fairs, to open direct channels between the university graduates and representatives of institutions in the various economic sectors to communicate and interact, thus granting the available job opportunities by means of appropriate qualifications .