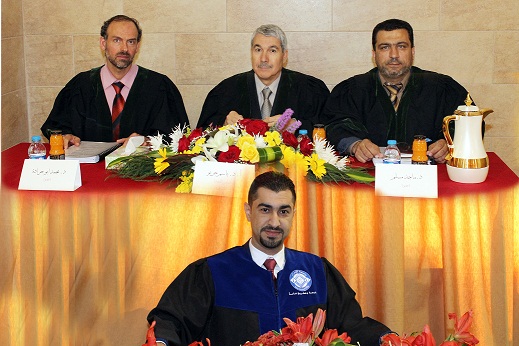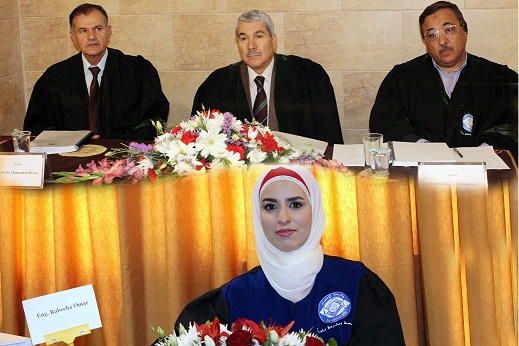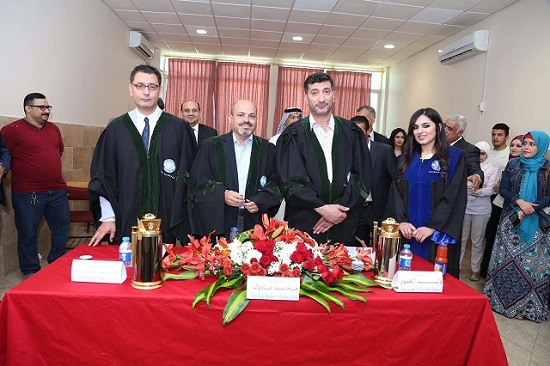 Three Master Theses have been defensed in the Faculty of Engineering/ Civil Engineering Department.
These were in Engineering Project Management:
1- "Management for Evaluation and Improvement the Ramp and Ramp Junction of Multiane Highway in Urban and Suburban area (Case     Study Amman –Jordan)", presented by Mohammed Jabbar Hussein.
2- "Toward Enhancing Solar Energy Usage In Existing Residential BuildingsIn Jordan",presented by Noor Nizar Rifai.
3- "Management of life – Cycle Cost Analysis of Highway Pavement (Case Study in Amman – Jordan)", presented by Rabiha Omar Njajrh.
In the conclusion of the sessions, the committee recommended to award them a Master's Degree in Engineering Project Management