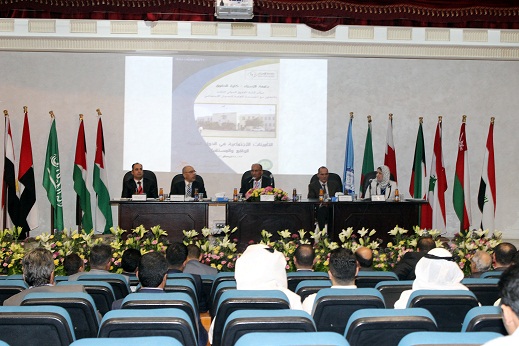 The Third International Scientific Conference of the Faculty of Law at Al-Isra University entitled "Social Security in Arab Countries, Present and FuturE" has held at the university, in the presence of delegate of His Excellency the President of the Legislation and Opinion Bureau  HE Dr. Tahseen Alqtaunh, which comes in collaboration with the Public Institution for Social Security and a number of university professors from various Arab countries .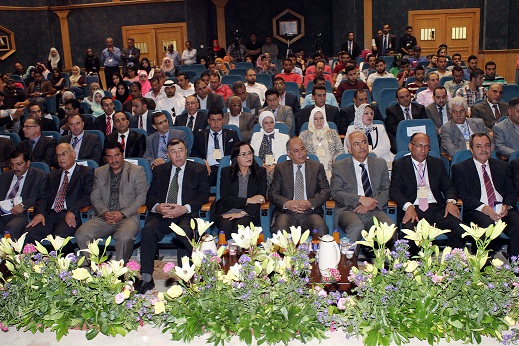 At the opening of the conference Chairman of the Preparatory Committee of the Conference / Dean of the Faculty of Law Prof. Hamdi Alaqbilat talked about the importance of holding this conference, which lies in the importance of Social Security itself, emphasizing on the importance of awareness of the legal rights and obligations of the insured people.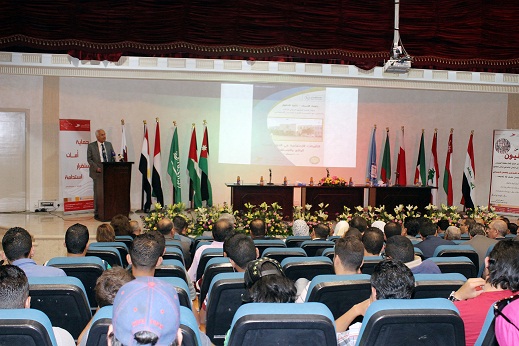 Conference Chairman / President of the Isra University Prof. Bassam Malkawi also pointed to the role played by the university in hosting and holding scientific conferences, and symposiums with the participation of a group of scientists in various branches of knowledge, which has become a consistent pattern in the cultural and scientific scene at the university.
Director General of the General Organization for Social Security / Nadia Rawabdeh has said that the social security is the valve of safety and stability for the people of the community, and an essential pillar of the social safety net, for current and future generations.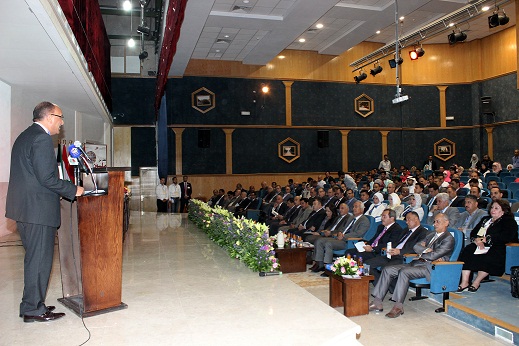 The deputy head of Legislation and Opinion Bureau Dr. Tahseen Alqtaunh said that the need is necessary for social security system covering all citizens of the same country, under the Social Security Law to expand the scope of work of these institutions, in order to protect the middle and the poor classes, and supporting the integration of social protection policies of health, education, housing , operation and aid, supporting of goods and services and the social insurances.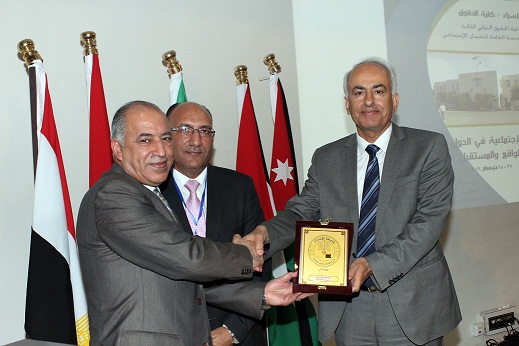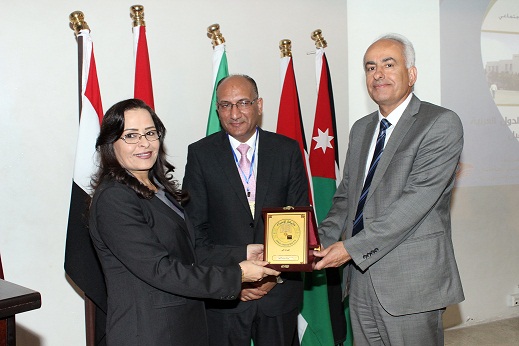 At the end of the opening, the Rector has presented the University Shield to bot of Vice President of Legislation and Opinion Bureau Dr. Tahseen Alqtaunh and Director General of the General Institution for Social Security, as Mrs. Rawabdeh presented the Shield of Public Institution for Social Security to Al-Isra University.
The agenda of the first day of the conference has launched on the two sessions, the first one has moderated by Dr. Hamdi Alaqbilat / Dean of the Faculty of Law Al-Isra University, where a number of researchers and professors from Algeria, UAE, Bahrain and Jordan have talked in, while the second session was moderated by Dr. Mohammed Abu Hija / Dean of the Faculty of Law at Middle East University, where the speakers were from Iraq, Algeria, Jordan and UAE.