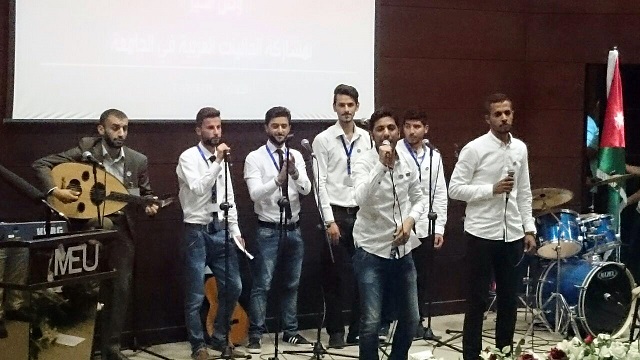 Coral of Isra University has participated at the Centenary of the Major Arab Revolt at the University of the Middle East.
The Coral has sung heritage links lyrical, and a bouquet of patriotic songs, which have earned praise from the audience.
 And at the conclusion of the festival, the coral was honored, where Mr. Abdullah Qutaishat "supervisor of music in the Deanship of Student Affairs" has been handed the shield of participation by Middle East University.